Hughes 38-1
Came equipped with a tiller, end boom sheeting with traveller in cockpit, Atomic 4, stepped coach roof, some were open under cockpit – no quarter berth, others with starboard quarter berth, all with keel stepped mast outside of head.
Options – Cinkel pedestal steering, trim tab behind keel, roller reefing, single spreader tall-mast, dinette.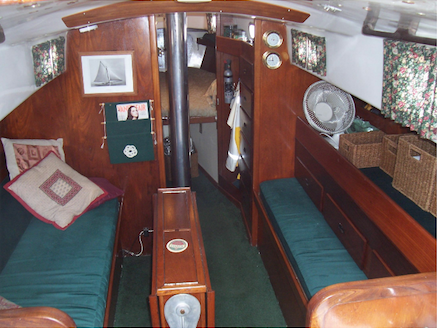 Mast Outside of Head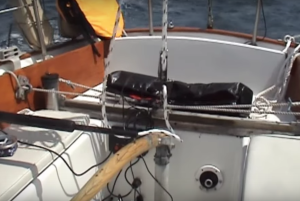 Tiller, Traveler Aft in Cockpit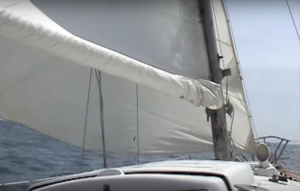 Roller Reefing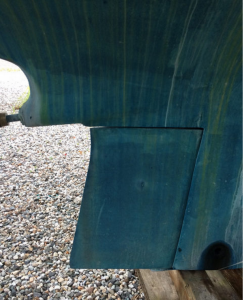 Trim Tab (actually showing the Hinckley 38 version)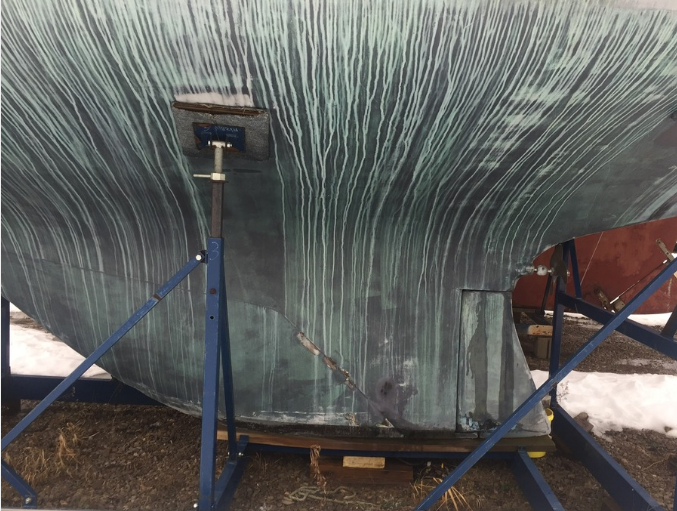 Trim Tab on SV Wiskejak – note the differences with the Hinckley 38 version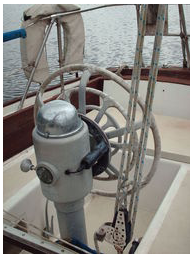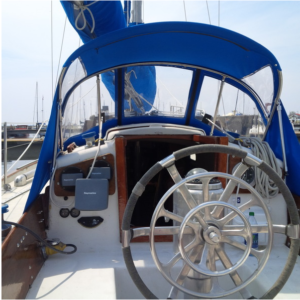 Early Cinkel pedestal and wheel with separate trim tab wheel – note the difference in the aluminum on the wheel between a saltwater boat (top) and a freshwater boat (bottom)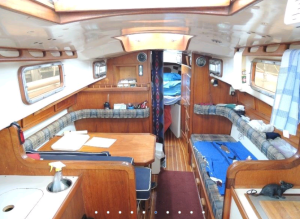 Early Dinette
Hughes 38-2
Tiller was replaced with a Cinkel wheel, lazorette removed and cockpit moved aft to transom and T-shaped.  Head enlarged to enclose keel stepped mast.   Options – Tall Mast, Dinette in Salon instead of port settee.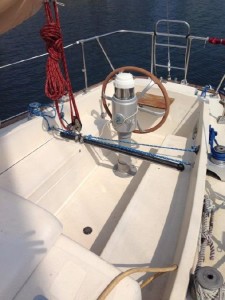 T-shaped Cockpit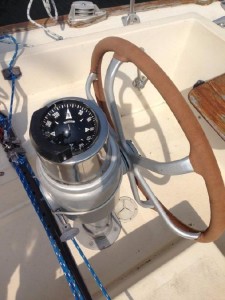 Early Wheel with traveler forward of binnacle  (note the emergency tiller access aft of binnacle)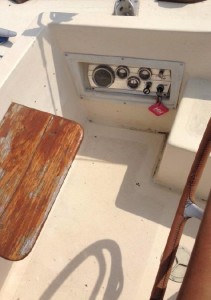 Fold-down seat in cockpit.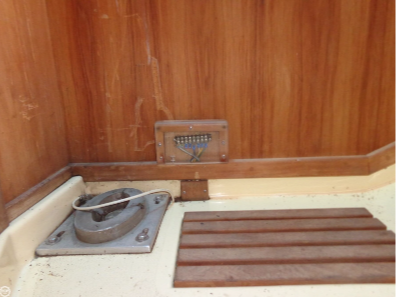 Keel stepped mast in head.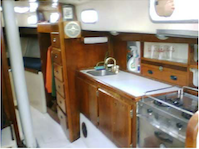 Galley Amidships Starboard Side
Northstar 38
Name changed in later 1972.  Otherwise the same as the Hughes 38-2.
Hughes 38-3  (Sometimes known as the Hughes-Columbia 38)
Rounded coachroof design without a step.  Traveller located on coachroof, with mid-boom sheeting.   Cockpit shortened forward – coachroof lengthened aft. Shower in head with hot water from engine.  Anchor locker.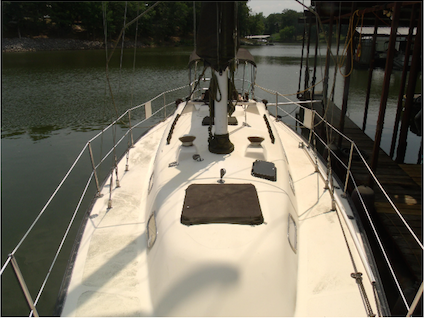 Rounded Coachroof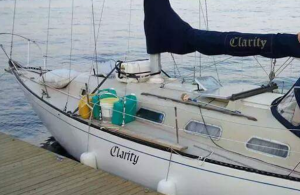 Three Large Windows, Traveler on Coachroof w/Midboom Sheeting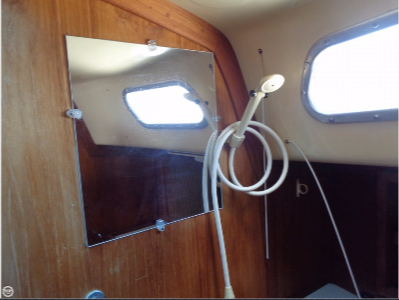 Shower in head.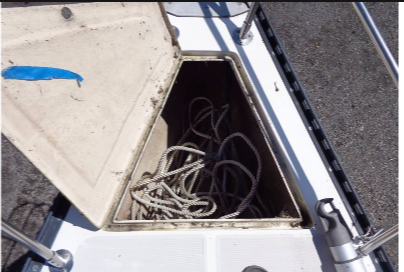 Anchor Locker
Options – 1.  Yanmar Diesel 3GM30.
2.  Volvo Penta Saildrive, with holding tank relocated to under the V-berth.
3.  Tall mast with double spreaders.
4.  Dinette instead of port settee.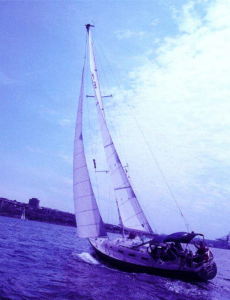 4ft. Taller Mast and Double Spreaders – SV Clarity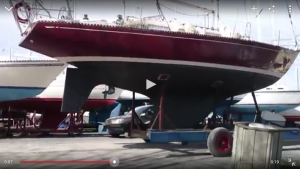 Saildrive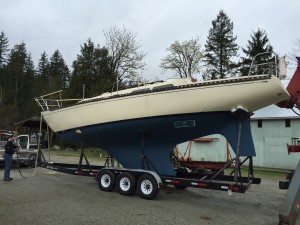 Some boats were sold as kits, we know of at least two – this boat apparently was produced in 1986 but not launched until 2016.  Notice the changes to the windows below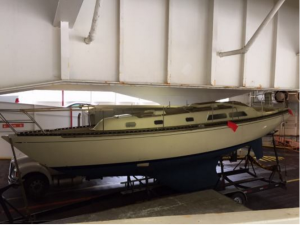 The windows are like a Hinckley 38 – which lends credence to the idea that Hughes really produced the decks as well as the hulls for the Hinckley 38.