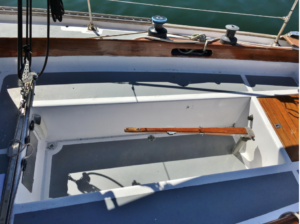 Tiller on MK 1
Cinkel Pedestal Steering
The Cinkel pedestal steering, installed on most H38's is no longer made.  Here is the company that bought the rest of the stock:
South Shore Yachts, Niagara-on-the-Lake, Ontario L0S 1J0.                                       Tel: 905 468 4340 – Fax: 905 468 1538
http://www.southshoreyachts.com                                                                          Contact Robert MacLachlan or Helene Taylor
Discussions:
Cinkel Steering Help Discussion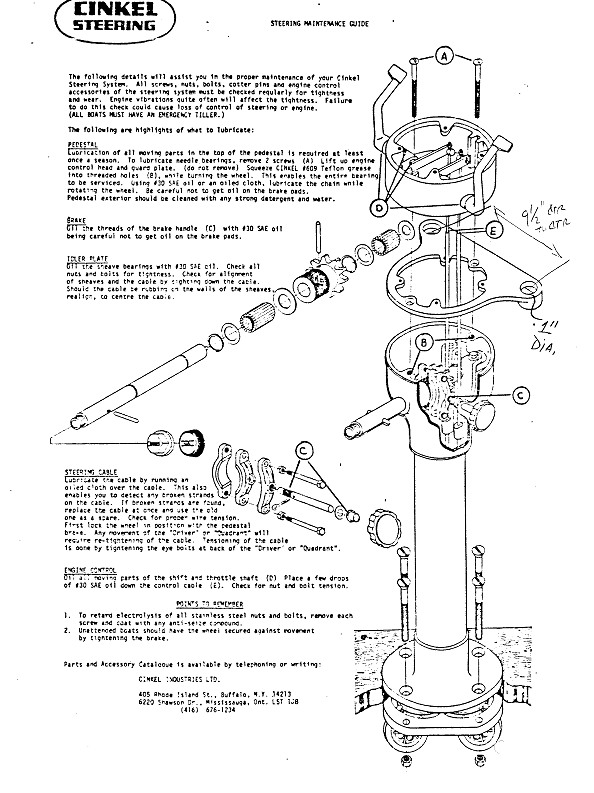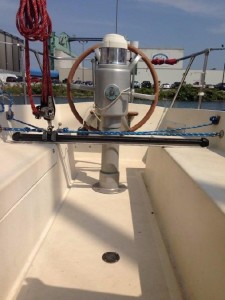 Wheel on Mark 1 and 2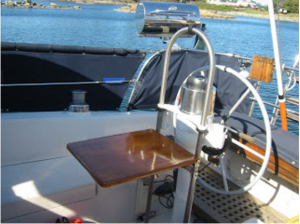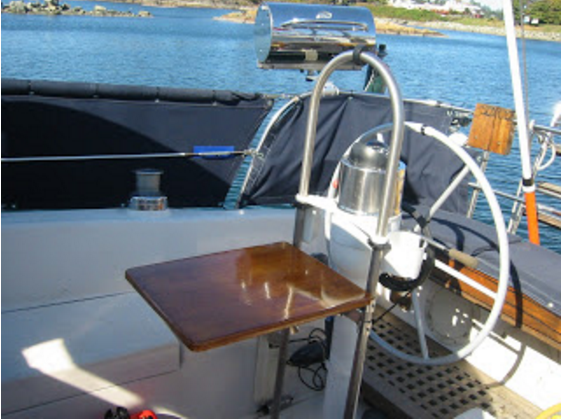 Wheel on Mark 3
At least one Mark 1 has an Edson wheel.  I have seen it personally, it sure appears to be original.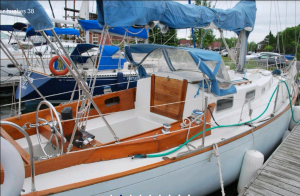 Globi Edson Pedestal Steering