Hughes 38 Owners Group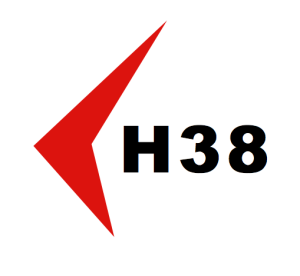 The Hughes 38 is a fine example of the work done by the premiere yacht designer of the twentieth century – Olin Stephens.   Along with his brother Rod Stephens,  Olin Stephens designed many of the most famous and successful yachts of the 20th century.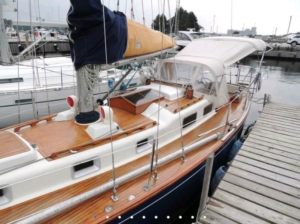 SV Farfalla
The Hughes 38 was designed to the Cruising Club of America (CCA) Rule by Sparkman & Stephans (design #1903) and built by Hughes Boat Works of Ontario, Canada.  Evidence of this CCA heritage can be seen in the large overhangs and narrow beam.  The design also shows elements of later era (IOR) ideas in the separated rudder and fin keel, reverse transom and large foretriangle.  The design can therefore  be considered a transition between the  CCA and IOR eras.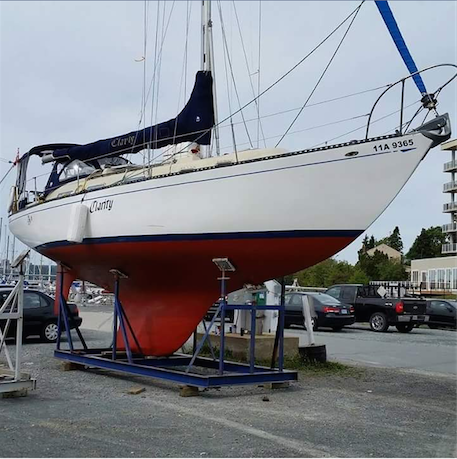 SV Clarity
Hughes Boat Works did such quality work that Hinckley Yachts purchased finished hulls  from Hughes  to produce the Hinckley 38.   Hughes built 256  H38s between 1967 to 1981, through several changes of ownership.  Hughes Boat Works was one of the largest production boatbuilders for a number of years in the 1970s. The company was started by Howard Hughes (no relation to the famous aviator) and his brother Peter Hughes.  For a period of time in the 70's the company was called Northstar Yachts and S&S design #1903 was called the Northstar 38.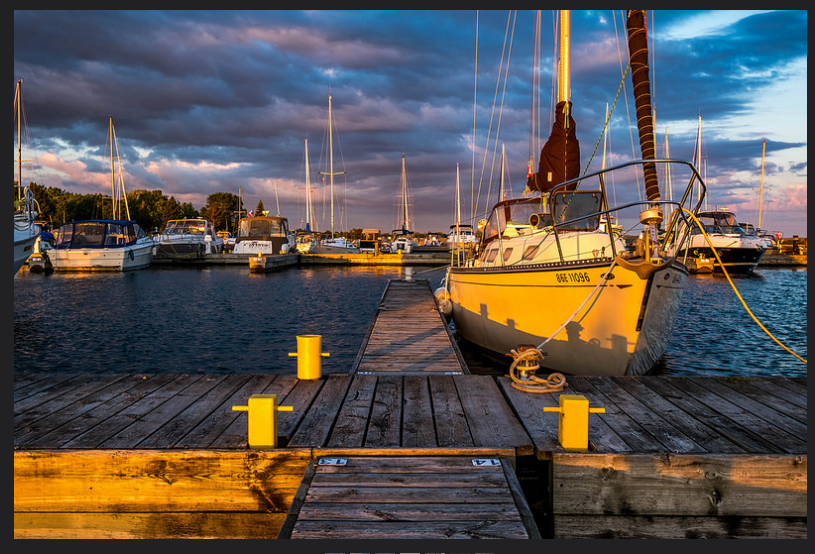 SV Arabesque
Hughes 38 owners have consistently reported excellent handling and balance on all points of sail.  They are excellent sea boats in chop and high winds and are known as very weatherly, pulling hard up to 30 degrees off the wind.  SV Wildcard, previously owned by Fatty Goodlander of Cruising World fame, has circumnavigated twice, surviving many storms along the way.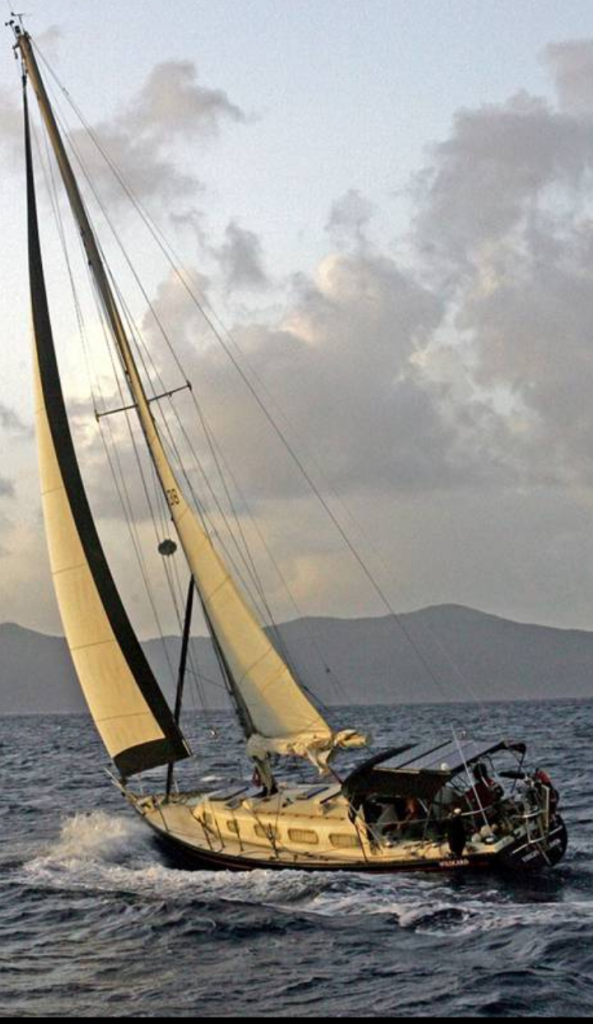 SV Wildcard
Some Hughes 38s are now approaching fifty years old, as they were made from 1967 to 1981.  As is to be expected with aging yachts, some are in need of restoration, while others are still in fine sailing shape, due to the excellent construction of the hull by the Hughes brothers and regular maintenance. Various owners have over the years made modifications to their H38s, some installing diesels in place of the Atomic 4.  It would be hard to find a better value in a great yacht design than a well cared for Hughes 38.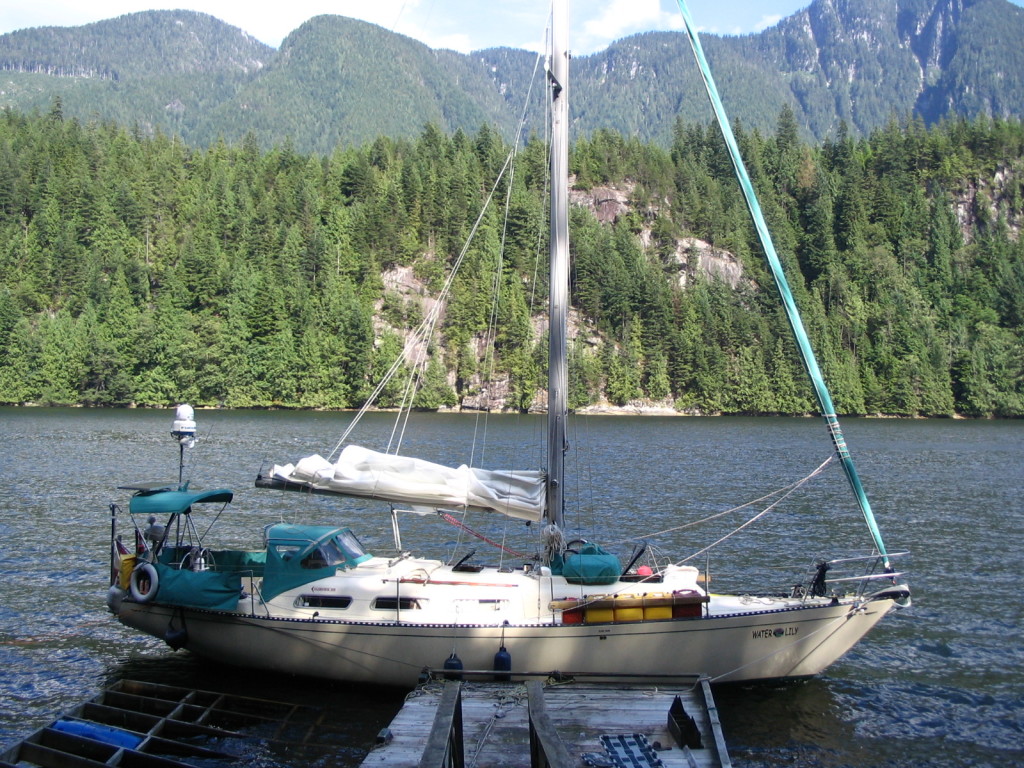 SV Water Lily
Hughes 38 Owners Group is an attempt to be a comprehensive resource of information for the little known but superb alongshore or offshore yacht, the Hughes 38.  If you have information that would be of help to owners of Hughes 38s, please feel free to contact us.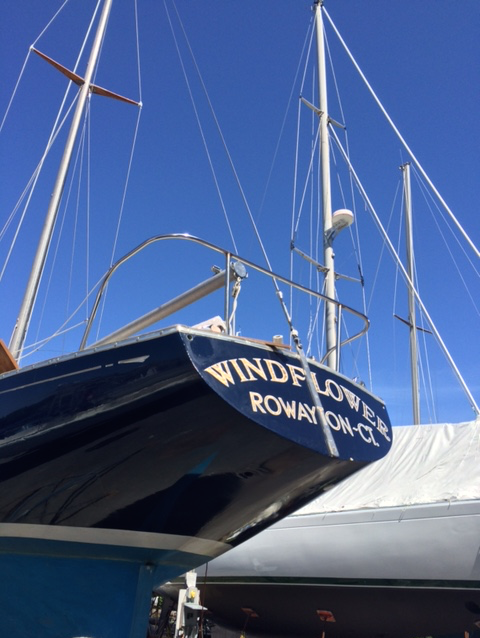 SV Wildflower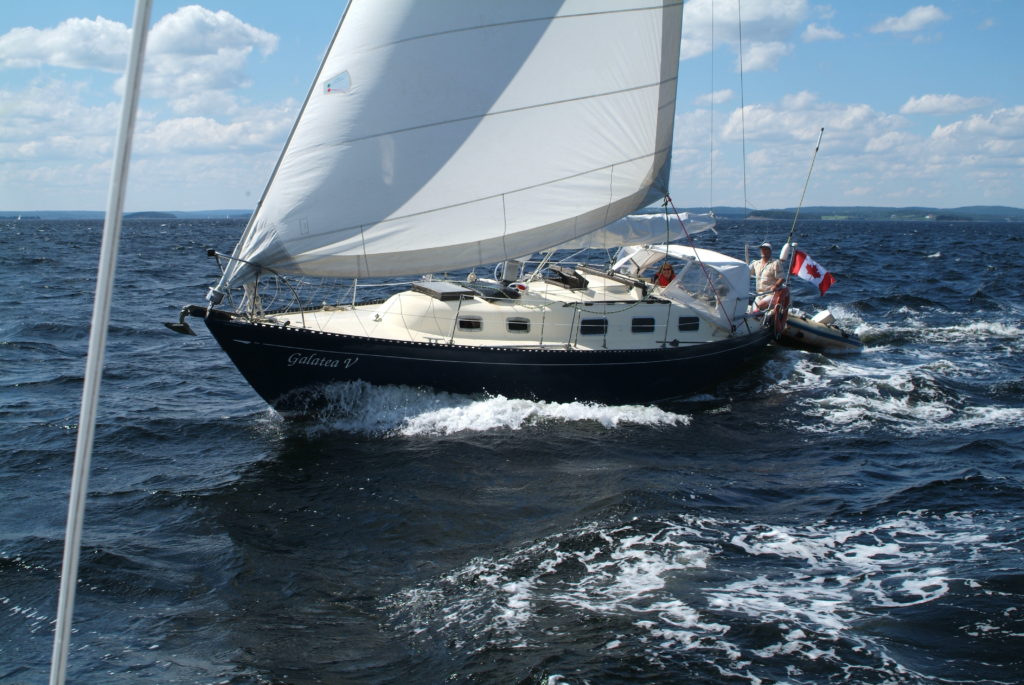 SV Galatea V